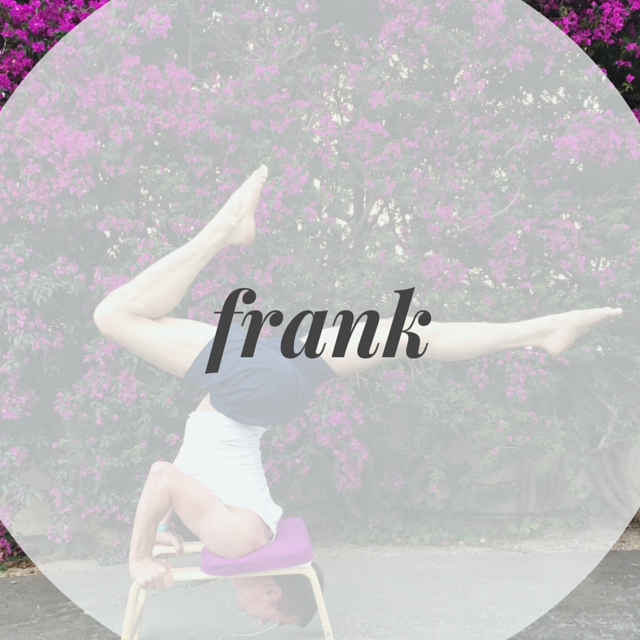 I have found my home in the Body & Mind area since 2004. Today I am a member of the Yoga Alliance® and registered yoga teacher. In addition to attending various workshops and conferences regularly these educations form my base:
Vinyasa Power Yoga 500h Master diploma
international Antigravity ® Aerial Yoga Master Trainer, Instructor and presenter
Aerial Flow Yoga 50h
AcroYoga, Elemental, Lunar and Solar Immersion
international bodyART ® Instructor Level 1; Level 2: Module Contact I
Anatomy and functionality training
My current passion is AcroYoga. This is how I combine yoga, acrobatics and fun.
"Yoga is time for myself, time to relax. After every class I feel invigorated for everyday life."
Education: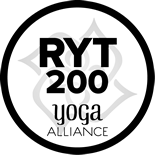 I practice and teach a mix of the following yoga styles: Hatha Vinyasa Yoga, Yin Yoga, Aerial Yoga or AcroYoga- there is something for everyone! I love passive, meditative Yin, in deep connection with yourself, just as much as active AcroYoga, where you perform spectacular acrobatic moves together with your partner. The feeling of being carried, to lift others, trust and learning to let go defines this unique practice for me.
Education:
FLYoga Aerial Yoga teacher training (30h)
Intensive "Alignment and Adjustments" (30h)
Yin Yoga & Anatomie Teacher Training I + II (50h each – Paul and Suzee Grilley style)
30hr Intensive "Selfpractice and Sequencing" (30h)
200hr Yoga Alliance Yoga Teacher
My yoga journey began 2012 with Aerial Yoga. The interaction of relaxation, stretching and strength plus the fascination of aesthetic acrobatics got me hooked until today.
Over time I discovered more yoga styles especially AcroYoga, where my focus is on "rising above".
The Aerial Yoga education 2017 was my first step into teaching followed directly by the 
FeetUp
 teacher training in February- stay tuned for more news on that.
The next education is already booked: in summer I am starting my Vinyasa Power Yoga Basic teacher training (50h).
My name is Paolo and I am an Italian yoga and dance teacher based in Heidelberg.
I've been a dancer for 6 seasons in the Dance Company Nanine Linning, Theater Heidelberg until I decided to deepen my Yoga studies and practices.
I certificated in Rishikesh, north of India, in Himalayan yoga (Hatha Yoga from the Himalayan traditions) with the Indian Master Yogi Ram Ji (www.himalayanyogashram.com).
I've been practicing Yoga since 2008 and since than I've always been interested in getting a deeper knowledge of the tools given by Yoga. I would love to share with you the path I have done so far and the research I am in, to channel and integrate the Practice in our daily life.