Who am I?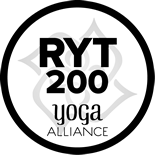 As a former handball player and coach I have found my home in the Body & Mind area since 2004. Today I am a member of the Yoga Alliance® and registered yoga teacher. In addition to attending various workshops and conferences regularly these educations form my base:
Vinyasa Power Yoga 200h Master diploma
international Antigravity ® Aerial Yoga Master Trainer, Instructor and presenter
AcroYoga, Elemental Immersion
international bodyART ® Instructor Level 1; Level 2: Module Contact I
Anatomy and functionality training
My current passion is AcroYoga. This is how I combine yoga, acrobatics and fun. What do I offer?
Body & Mind classes on request
Body & Mind classes in the "Best gym in 2013" Pfitzenmeier Wellness and Fitness Park, Schwetzingen, Germany: Mondays 19:00 CET Vinyasa Power Yoga; 20:15 CET AntiGravity Aerial Yoga
Training and demonstrations for Antigravity Aerial Yoga
AcroYoga workshops
Personal training
What is AntiGravity Aerial Yoga: AntiGravity Yoga is a fitness regime designed to increase one's overall health and physical agility while having fun. The technique was created by aerial acrobats and has been modified and enhanced to cater to the everyday athlete. By adding additional techniques from yoga, dance, pilates and calisthenics, AntiGravity Aerial Yoga is a complete workout that is certain to get you in shape while realigning you from the compression of gravity. Do you want to learn more, click here.
AntiGravity Aerial Yoga demonstration@Yoga Moods 2010 What is AcroYoga: AcroYoga blends the wisdom of yoga, the dynamic power of acrobatics, and the loving kindness of healing arts. These three lineages form the foundation of a practice that cultivates trust, playfulness, and community. Jenny Sauer-Klein and Jason Nemer co-founded the practice in 2003, which has since touched the lives of hundreds of thousands of people world-wide. AcroYoga has 3 main elements:
Solar Acrobatic Practices that cultivate trust, empowerment and joy.
Lunar Healing Arts Practices that cultivate listening, loving and letting go.
Yogic Practices that cultivate breathe awareness, life balance and connection.
Do you want to learn more, click here. Throne position:
Snapshots from the Acrobatic Yoga Jams 2013: [slideshow_deploy id='240′]